After instalation of the routers you will be provided with a username and password to the manager website. From this website you will have full control over your network. This is also the place where you will be able to create your tickets, change your logo on your tickets and all other settings.

The example pictures are examples, the logo's will be replaced with your own logo's and splash page. Please see our screenshots for more  examples.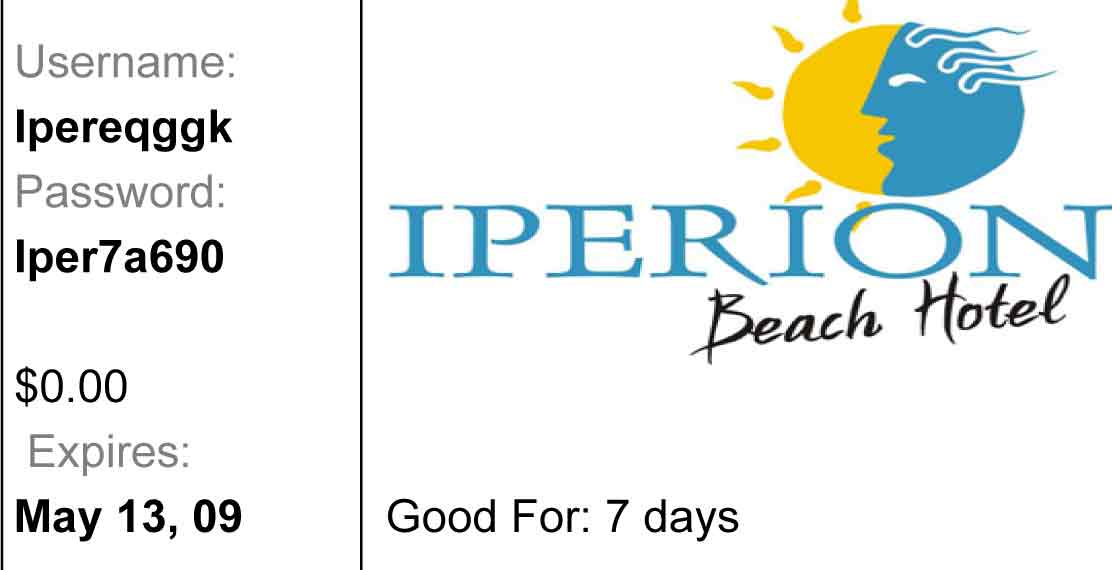 From the moment you have created your first batch of tickets you can start handing out those tickets yo your clients.

The tickets will display a username, password and other options you have set in the manager page.
When a client connects to your Wifi Hotspot he will be redirected to your splash page and is asked to provide the details that are on your ticket.

Upon entering the details, the client can suft the internet freely until either the ticket time is expired or he has used his alloted data amount.
On the same page, the user can also see how much time is still availeble on his ticket.
His ticket will be linked to his hardware, meaning he can not share the ticket with any other guest at your premises. Without login the user can surf to your website or any other websites you wish.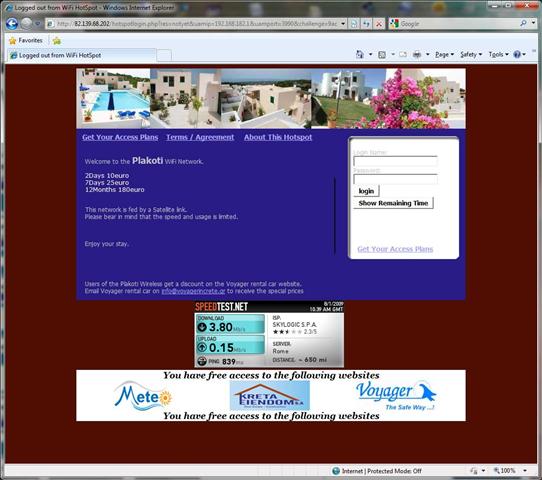 On the splash page you can also place our optional advertisement part, allowing you to promote nearby shops, restaurants or car-rental offices.
Your clients will have free access to the webpages of the selected advertisements.
If you prefer to sell your tickets by PayPal, this page will also show your ticket pricelist.